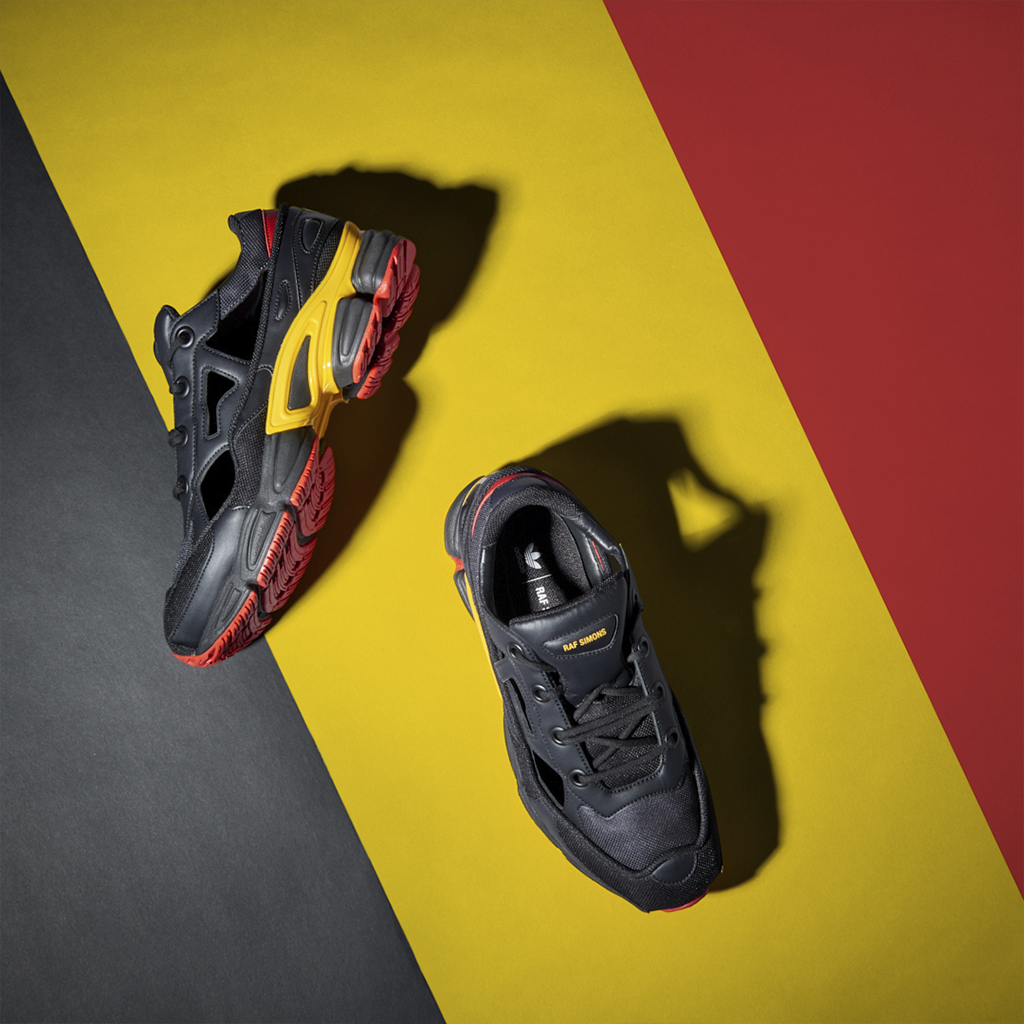 ADIDAS x RAF SIMONS REPLICANT OZWEEGO
In celebration of Belgian National Day, held on July 21, adidas by Raf Simons pays tribute to the designer's home country with an exclusive new colourway of the RS Replicant Ozweego runner. Together with a recently released American edition, the new Belgian version completes a duo of nation-specific designs. 
Here, Simons skins the iconic runner in the colours of the Belgian flag. A singular statement and a paragon of contemporary design, the RS Replicant Ozweego is defined by distinct cut-out panels in place of the original RS Ozweego's transparent silicone windows.
The shoe will be packaged in an exclusive boxed set, each pair sold with three sets of matching geometric-printed knit socks.

Exclusive to Edit. in NZ.
Available in Vulcan Lane only.